We've provided real-time updates regarding 2023 NBA Draft early entrant declarations up through the April 23rd early entrant deadline, but what about the rest of the NBA Draft pool? Other draft candidates that need not declare early entrance (though dozens post about it anyways) are considered auto-eligible.
The rules regarding draft eligibility can be found within the Article X Section 1(b) of the 2017 NBA Collective Bargaining Agreement. There are a lot of nuances within these clauses (and a few more one-off triggers), but to simplify things, there are effectively four primary triggers of draft auto-eligibility:
1) Collegiate prospect who fully exhausts their college eligibility
Example: Jalen Pickett | Penn State
2) International prospect who turns 22 years old in the calendar year of a given NBA Draft
Example: Malcolm Cazalon | Mega Basket
3) Prep-to-pro prospect who is at least 19 years of age in the calendar year of a given NBA Draft and at least one NBA season removed from high school graduation

Example: Amen Thompson | City Reapers

4) Prospect who leaves college with eligibility remaining, does not file for early entrance, and signs/plays professionally
Example: Prentiss Hubb | Notre Dame → MHP Riesen Ludwigsburg 
Triggers 1 and 2 are your more standard, run-of-the-mill auto-eligible draft candidates. The population of players that fall into these categories is very, very large (many of whom are not relevant prospects). As such, it's not practical (or worthwhile) to build a fully exhaustive list of all these players.
We will attempt to include the prospects in these standard categories who have even an inkling of draft/overseas buzz per the Rookie Scale consensus prospect ranking algorithm and/or those for whom we have clarity on their agency situation.
Triggers 3 and 4 are the more interesting auto-eligible prospect cases, which are a bit more complicated to track. Trigger 4 particularly has a much higher volume of prospects this year as a result of the necessity of traditional four-year seniors to declare as early entrants last year (and for the next 4 or so drafts). Through a combination of confusion and indifference, many prospects with a remaining year of eligibility kicked off their pro careers in the G League and abroad without declaring as early entrants for the 2022 NBA Draft. We will include as many of these as we are able to verify.
This looks to be the last hurrah for this specific set of eligiblity rules, as some of this will reportedly be simplified once the newly agreed upon CBA kicks in.
We also have our ear to the ground on agency representation intel, as indicated below.


 = Signed with agency + publicly announced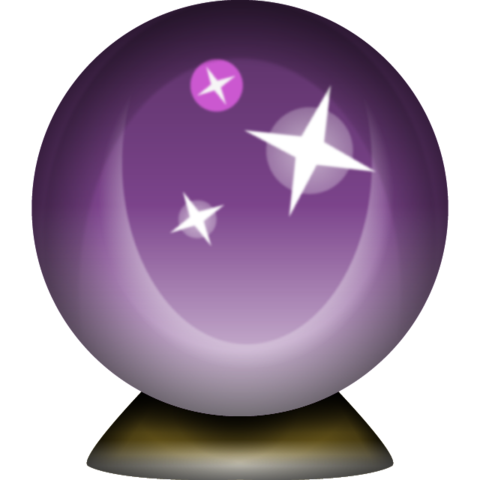 = Intel-based agency projection
| Prospect | Draft Age | Pre-Draft Team | Position | Height | Weight | Agency | Combine(s) | Trigger |
| --- | --- | --- | --- | --- | --- | --- | --- | --- |
| Scoot Henderson | 19.4 | G League Ignite | Lead Guard | 6'2" | 195 | Par-Lay | NBA | 3 |
| Amen Thompson | 20.4 | City Reapers | Combo Guard | 6'7" | 214 | G.A.P.P. | NBA | 3 |
| Ausar Thompson | 20.4 | City Reapers | Wing | 6'7" | 218 | G.A.P.P. | NBA | 3 |
| Leonard Miller | 19.6 | G League Ignite | Forward | 6'10" | 213 | WME | NBA | 3 |
| Sidy Cissoko | 19.2 | G League Ignite | Wing | 6'7" | 224 | Tandem | NBA | 3 |
| Mojave King | 21.0 | G League Ignite | Wing | 6'5" | 201 | Octagon | NBA | 3 |
| Matthew Mayer | 22.7 | Illinois | Wing | 6'9 ¼" | 209 | Octagon | GLE | 1 |
| Jalen Pickett | 23.7 | Penn State | Lead Guard | 6'3 ½" | 198 | LAMF | NBA | 1 |
| Jordan Miller | 23.4 | Miami | Wing | 6'5 ¾" | 192 | Perpetual | NBA | 1 |
| Taevion Kinsey | 23.3 | Marshall | Wing | 6'5" | 187 | Rize | GLE, PIT | 1 |
| Malcolm Cazalon | 21.8 | Mega Basket | Wing | 6'5 ¾" | 212 | Excel | | 2 |
| Jalen Slawson | 23.7 | Furman | Forward | 6'7" | 222 | Verus | NBA | 1 |
| Pete Nance | 23.3 | North Carolina | Forward | 6'10 ¾" | 219 | Priority | PIT | 1 |
| Will Richardson | 23.8 | Oregon | Combo Guard | 6'5" | 180 | | | 1 |
| Efe Abogidi | 21.7 | G League Ignite | Big | 6'10" | 225 | ProMondo | | 3 |
| Drew Peterson | 23.6 | USC | Wing | 6'8 ¾" | 192 | Octagon | GLE | 1 |
| D'Moi Hodge | 24.5 | Missouri | Combo Guard | 6'4" | 185 | UNLTD | GLE, PIT | 1 |
| Jazian Gortman | 20.2 | YNG Dreamerz | Combo Guard | 6'2" | 174 | LIFT | GLE → NBA | 3 |
| Liam Robbins | 23.9 | Vanderbilt | Big | 7'0" | 235 | Life | | 1 |
| Jabari Rice | 24.5 | Texas | Combo Guard | 6'4" | 173 | One Legacy | GLE → NBA, PIT | 1 |
| Hunter Tyson | 23.0 | Clemson | Forward | 6'8" | 209 | Assist | GLE → NBA, PIT | 1 |
| Marcus Carr | 24.0 | Texas | Lead Guard | 6'2" | 198 | CGL | | 1 |
| Mario Nakić | 22.0 | Andorra | Wing | 6'7 ¾" | 218 | Excel | | 2 |
| Colin Castleton | 23.1 | Florida | Big | 6'11" | 234 | AMR | GLE | 1 |
| Courtney Ramey | 23.7 | Arizona | Lead Guard | 6'3" | 181 | Young Money | | 1 |
| Nate Laszewski | 23.9 | Notre Dame | Forward | 6'10 ¼" | 217 | Imperative | PIT | 1 |
| Osun Osunniyi | 22.7 | Iowa State | Big | 6'10" | 220 | Edge | PIT | 1 |
| DeAndre Williams | 26.7 | Memphis | Forward | 6'8 ¾" | 199 | | PIT | 1 |
| Kendric Davis | 24.1 | Memphis | Lead Guard | 5'11 ½" | 181 | One Legacy | GLE → NBA | 1 |
| Tom Digbeu | 21.7 | ASA | Combo Guard | 6'6" | 190 | Wasserman | | 2 |
| Jelly Walker | 23.9 | UAB | Combo Guard | 5'10 ¼" | 159 | Hazan | PIT | 1 |
| Leaky Black | 24.0 | North Carolina | Wing | 6'8" | 201 | Tandem | GLE | 1 |
| Nikos Rogkavopoulos | 22.0 | Denizli Basket | Forward | 6'8" | 197 | Network | | 2 |
| Hunter Maldonado | 24.2 | Wyoming | Wing | 6'7" | 203 | Octagon | | 1 |
| Warith Alatishe | 23.5 | Ontario Clippers | Forward | 6'7" | 200 | U-Sports | | 4 |
| Jarkel Joiner | 24.1 | NC State | Combo Guard | 6'1 ½" | 179 | JCK | PIT | 1 |
| Kevin Obanor | 25.0 | Texas Tech | Forward | 6'7 ½" | 233 | Unique | PIT | 1 |
| Gregor Glas | 22.1 | Dynamic | Wing | 6'6" | 179 | Wasserman | | 2 |
| Caleb McConnell | 23.0 | Rutgers | Wing | 6'7" | 199 | ProMondo | GLE | 1 |
| Christian Bishop | 24.0 | Texas | Forward | 6'7" | 220 | CREED | | 1 |
| Tevian Jones | 23.0 | Southern Utah | Wing | 6'6 ¾" | 189 | Summit | PIT | 1 |
| Darius McGhee | 24.1 | Liberty | Lead Guard | 5'10 ¼" | 149 | Comsport | PIT | 1 |
| Matthieu Gauzin | 22.3 | Le Mans | Lead Guard | 6'3 ½" | 160 | Octagon | | 2 |
| Xavier Pinson | 23.0 | New Mexico State → Gigantes | Lead Guard | 6'2" | 170 | Poneman & Naiditch | | 1 |
| Markquis Nowell | 23.5 | Kansas State | Lead Guard | 5'7 ½" | 160 | Octagon | GLE | 1 |
| Marek Blazevic | 21.8 | Obradoiro | Big | 6'11" | 240 | Wasserman | | 2 |
| Isaac Likekele | 23.3 | Ohio State | Lead Guard | 6'5" | 215 | | | 1 |
| Brandon Slater | 23.8 | Villanova | Forward | 6'7" | 220 | Imperative | | 1 |
| Justyn Mutts | 24.5 | Virginia Tech | Forward | 6'7" | 231 | Pensack | PIT | 1 |
| Jake Stephens | 23.6 | Chattanooga | Big | 6'11 ¾" | 270 | Siegel | PIT | 1 |
| Kyle Lofton | 24.1 | Florida | Combo Guard | 6'3" | 185 | Octagon | | 1 |
| Emmanuel Akot | 24.3 | Western Kentucky | Wing | 6'6 ¾" | 205 | Hazan | PIT | 1 |
| Antoine Davis | 24.7 | Detroit | Lead Guard | 6'1" | 165 | Equity | GLE | 1 |
| Souley Boum | 24.4 | Xavier | Combo Guard | 6'3" | 160 | Goodwin | | 1 |
| Timmy Allen | 23.4 | Texas | Wing | 6'5 ½" | 213 | Excel | PIT | 1 |
| Sincere Carry | 23.8 | Kent State | Lead Guard | 6'0 ¾" | 181 | Par-Lay | PIT | 1 |
| KJ Williams | 23.8 | LSU | Big | 6'9" | 248 | ISE | PIT | 1 |
| Matt Bradley | 23.8 | San Diego State | Wing | 6'4" | 220 | Arete | | 1 |
| JT Shumate | 24.0 | Toledo | Forward | 6'6" | 211 | Potter | PIT | 1 |
| Taylor Funk | 24.6 | Utah State | Forward | 6'9" | 220 | Comsport | | 1 |
| Cam Shelton | 23.5 | Loyola Marymount | Lead Guard | 6'1 ¼" | 190 | WME | PIT | 1 |
| Josh Roberts | 23.9 | Manhattan | Big | 6'8" | 205 | Team Entertainment | PIT | 1 |
| Qua Grant | 23.5 | Sam Houston State | Lead Guard | 6'1" | 190 | Arete | | 1 |
| JaVonte Perkins | 24.8 | Saint Louis | Wing | 6'6 ¼" | 196 | Spencer | PIT | 1 |
| Nathan Mensah | 25.2 | San Diego State | Big | 6'11" | 222 | Edge | PIT | 1 |
| KC Ndefo | 23.3 | Seton Hall → Marineros | Forward | 6'7" | 195 | | | 1 |
| Umoja Gibson | 24.0 | DePaul | Lead Guard | 6'0 ¾" | 168 | EZ | PIT, NTX | 1 |
| Jaren Holmes | 24.6 | Iowa State | Combo Guard | 6'4" | 210 | One Motive | NTX | 1 |
| Noah Locke | 24.1 | Providence | Combo Guard | 6'3" | 205 | | | 1 |
| Filip Rebrača | 23.8 | Iowa | Big | 6'9" | 227 | Siegel | PIT | 1 |
| Tajion Jones | 24.4 | UNC-Asheville | Wing | 6'5 ½" | 202 | DML | PIT | 1 |
| Tarik Biberovic | 22.4 | Fenerbahçe | Wing | 6'7 ½" | 218 | Wasserman | | 2 |
| Keye Van Der Vuurst | 21.5 | Oostende | Lead Guard | 6'4" | 188 | Edge | | 2 |
| Jacob Grandison | 25.2 | Duke | Wing | 6'6" | 210 | Octagon | | 1 |
| Race Thompson | 24.0 | Indiana | Forward | 6'7 ¾" | 246 | DML | PIT | 1 |
| Rasir Bolton | 23.7 | Gonzaga | Lead Guard | 6'2 ¼" | 178 | Octagon | PIT | 1 |
| Javan Johnson | 24.5 | DePaul | Wing | 6'6 ¼" | 189 | Hazan | PIT | 1 |
| Craig Porter Jr. | 23.3 | Wichita State | Combo Guard | 6'2" | 176 | DeVore | PIT, NTX | 1 |
| Jayden Gardner | 23.1 | Virginia | Forward | 6'6" | 246 | Mickeal | | 1 |
| Jaylen Martin | 19.4 | YNG Dreamerz | Wing | 6'5" | 208 | Seven1 | GLE | 3 |
| Tyree Appleby | 24.7 | Wake Forest | Lead Guard | 6'0 ½" | 163 | Edge | PIT | 1 |
| Dane Goodwin | 23.5 | Notre Dame | Wing | 6'5" | 207 | Pensack | PIT | 1 |
| Dwayne Cohill | 23.4 | Youngstown State | Lead Guard | 6'2" | 180 | Bountogianis | | 1 |
| Kamaka Hepa | 23.4 | Hawaii | Forward | 6'9" | 225 | WME | | 1 |
| Justus Hollatz | 22.2 | Hamburg | Lead Guard | 6'3" | 180 | Excel | | 2 |
| Gora Camara | 22.2 | Novipiù Casale | Big | 7'0" | 251 | Excel | | 2 |
| Isaiah Wilkins | 22.7 | Longwood | Wing | 6'4" | 220 | Sports Law Group | | 1 |
| Jaime Pradilla | 22.5 | Valencia | Big | 6'9" | 234 | Sportspromotion | | 2 |
| Nike Sibande | 24.0 | Pitt | Wing | 6'4" | 183 | Potter | | 1 |
| Prentiss Hubb | 24.3 | Ludwigsburg | Lead Guard | 6'3" | 175 | UNLTD | | 4 |
| Desmond Cambridge Jr. | 24.5 | Arizona State | Wing | 6'4" | 180 | Young Money | | 1 |
| Josh Mballa | 23.9 | Ole Miss | Forward | 6'7" | 220 | | | 1 |
| Emmitt Matthews Jr. | 23.6 | West Virginia | Wing | 6'7" | 215 | Wasserman | | 1 |
| Eric Williams Jr. | 23.9 | San Diego | Forward | 6'6 ¼" | 195 | Dynasty | PIT | 1 |
| Keyshawn Bryant | 23.7 | South Florida | Wing | 6'5" | 195 | Hazan | | 1 |
| Ben Vander Plas | 24.8 | Virginia | Forward | 6'8" | 235 | Octagon | | 1 |
| Bojan Tomašević | 22.0 | Dynamic | Forward | 6'8" | 220 | Wasserman | | 2 |
| Myreon Jones | 23.3 | Florida | Combo Guard | 6'3" | 180 | Banner | | 1 |
| K.J. Buffen | 23.1 | UAB | Forward | 6'7" | 230 | AMR | | 1 |
| Tevin Brewer | 24.7 | Duquesne | Lead Guard | 5'8" | 160 | Tropical | | 1 |
| Kris Bankston | 23.9 | Norfolk State | Big | 6'8" | 214 | Mansfield | PIT | 1 |
| Tyshaun Crawford | 23.9 | Augusta | Big | 7'1" | 268 | Two Points | PIT | 1 |
| Sam Griesel | 23.2 | Nebraska | Wing | 6'7" | 216 | Lumani 10.7 | | 1 |
| Leon Ayers III | 23.2 | Bowling Green | Combo Guard | 6'4 ¾" | 174 | Perpetual | PIT | 1 |
| Seth Millner | 23.0 | Toledo | Forward | 6'6" | 215 | One Legacy | PIT | 1 |
| Demetre Roberts | 23.4 | Fairleigh Dickinson | Lead Guard | 5'8" | 162 | SAGA | | 1 |
| Andrew Funk | 23.8 | Penn State | Combo Guard | 6'5" | 188 | Vida | | 1 |
| Dree Gholston | 23.0 | Missouri | Wing | 6'5" | 215 | Keucheyan | | 1 |
| Gabe Kalscheur | 24.0 | Iowa State | Combo Guard | 6'4 ½" | 196 | Tandem | PIT | 1 |
| Patrick Gardner | 24.0 | Marist | Big | 6'11 ¾" | 224 | GSL | PIT | 1 |
| Kahliel Spear | 23.1 | Robert Morris | Forward | 6'7" | 220 | Potter | | 1 |
| Marcellus Earlington | 23.2 | San Diego | Forward | 6'6" | 240 | ADS | | 1 |
| Rudi Williams | 24.9 | BYU | Lead Guard | 6'2" | 192 | Mickeal | NTX | 1 |
| Ahmad Rand | 25.1 | Milwaukee | Forward | 6'8" | 195 | ACD | NTX | 1 |
| Mayan Kiir | 24.7 | Westchester Knicks | Forward | 6'9" | 220 | | | 4 |
| Dontarius James | 23.8 | Tartu Ülikool | Forward | 6'8" | 225 | Baltic | | 4 |
| Mamadou Diarra | 25.7 | Iowa Wolves | Big | 6'9" | 225 | | | 4 |
| AJ Bramah | 24.1 | Shinagawa City | Forward | 6'7" | 209 | AMR | | 4 |
| Ralph Bissainthe | 24.2 | Plymouth City Patriots | Forward | 6'7" | 205 | Iconic | | 4 |
| Cedrick Alley Jr. | 24.5 | Cactus Tbilisi | Forward | 6'6" | 230 | Benalloul | | 4 |
| Landon Kirkwood | 25.5 | Sioux Falls Skyforce | Wing | 6'5" | 205 | Infinite | | 4 |
| Elijah Lufile | 25.6 | London Lightning | Big | 6'7" | 295 | Leawood | | 4 |
| Shaquille Walters | 25.7 | Oberwart Gunners | Wing | 6'6" | 200 | Keucheyan | | 4 |
| L.J. Thorpe | 24.1 | Pyrintö | Wing | 6'5" | 215 | Worldwide | | 4 |
| Isaiah Powell | 23.5 | Cartagena | Forward | 6'6" | 220 | HoopStars | | 4 |
| Jassel Perez | 21.8 | Mexico City Capitanes | Combo Guard | 6'4 ½" | 185 | Arete | | 2 |
| Nikola Maric | 24.5 | Igokea | Big | 6'10" | 250 | Sport Connect | | 4 |
| Lewis Duarte | 20.8 | Team Overtime | Combo Guard | 6'4" | 176 | | | 2 |
| De'Vontes Cobbs | 19.4 | Cold Hearts | Combo Guard | 6'4" | 167 | JCK | | 2 |
| Johned Walker | 20.1 | Indios de Mayaguez | Lead Guard | 5'11" | 171 | | | 2 |
| TJ Clark | 19.6 | YNG Dreamerz | Combo Guard | 6'3" | 181 | | | 2 |
| Bryce Griggs | 19.8 | Cold Hearts | Lead Guard | 6'2" | 191 | | | 2 |
| Trey Jemison | 23.6 | UAB | Big | 6'10 ¾" | 260 | One Motive | PIT | 1 |
| Derrick Walker | 25.6 | Nebraska | Big | 6'8 ¾" | 251 | WME | PIT | 1 |
| Ed Croswell | 23.8 | Providence | Forward | 6'8 ¼" | 247 | Siegel | PIT | 1 |
| Isaiah Moore | 23.3 | South Alabama | Lead Guard | 6'0" | 163 | Team Entertainment | | 1 |
| Brendan Adams | 23.2 | George Washington | Combo Guard | 6'4" | 210 | Imperative | NTX | 1 |
| Tyrell Roberts | 23.8 | San Francisco | Lead Guard | 5'11" | 170 | Summit | | 1 |
| Khalid Moore | 22.9 | Fordham | Wing | 6'7" | 208 | RBA | | 1 |
| Mo Udeze | 23.5 | New Mexico | Big | 6'8 ¾" | 236 | One Legacy | PIT | 1 |
| Angelo Allegri | 24.2 | Eastern Washington | Wing | 6'7" | 215 | One Motive | NTX | 1 |
| Isaiah Sanders | 25.2 | Fairmont State | Wing | 6'3 ½" | 190 | ACD | NTX | 1 |
| Shaun Doss Jr. | 24.0 | Arkansas-Pine Bluff | Combo Guard | 6'4" | 184 | Keucheyan | GLE | 1 |
| Adam Kunkel | 23.5 | Xavier | Wing | 6'4" | 170 | WME | | 1 |
| Adam Seiko | 25.3 | San Diego State | Combo Guard | 6'3" | 210 | WME | | 1 |
| A.J. Edu | 23.5 | Toledo | Big | 6'11" | 205 | Rise | | 1 |
| Aleksandar Langovic | 22.3 | SC Derby | Big | 6'9" | 205 | Excel | | 2 |
| Anthony Roberts | 23.5 | Vitoria Alves Guimarães | Combo Guard | 6'4" | 190 | Players Group | | 4 |
| Antwan Walker | 24.6 | Bryant | Forward | 6'7" | 230 | Iconic | | 1 |
| Brandon Johns Jr. | 23.5 | VCU | Forward | 6'8" | 225 | Executive | | 1 |
| Brevin Galloway | 25.5 | Clemson | Lead Guard | 6'2" | 200 | Raymond | | 1 |
| Caleb Daniels | 24.1 | Villanova | Wing | 6'4" | 205 | Excel | | 1 |
| Cedric Henderson Jr. | 23.3 | Arizona | Wing | 6'6" | 190 | Wasserman | | 1 |
| Chuba Ohams Jr. | 25.5 | Denain Voltaire | Forward | 6'9" | 220 | Glushon | | 4 |
| Cody Riley | 25.5 | Rogaška | Big | 6'9" | 250 | ASM | | 4 |
| Collin Smith | 25.2 | Kumanovo | Big | 6'11" | 240 | Raymond | | 4 |
| Connor Harding | 25.8 | Münster | Wing | 6'6" | 185 | 2X | | 4 |
| Daivien Williamson | 23.4 | Wake Forest | Lead Guard | 6'0" | 183 | JCK | NTX | 1 |
| Darius Quisenberry | 23.7 | Fordham | Lead Guard | 6'1" | 188 | Potter | | 1 |
| David DeJulius | 23.9 | Cincinnati | Lead Guard | 6'0" | 195 | Equity | | 1 |
| David Jenkins Jr. | 25.1 | Purdue | Combo Guard | 6'2" | 200 | Perpetual | | 1 |
| David Muenkat | 23.0 | StFX | Forward | 6'7" | 190 | Limelight | | 1 |
| David Singleton | 24.7 | UCLA | Wing | 6'4" | 210 | ADS | | 1 |
| Daylen Kountz | 23.3 | Northern Colorado | Combo Guard | 6'4" | 190 | ADS | | 1 |
| Deante Johnson | 23.1 | Cleveland State | Forward | 6'9" | 210 | Elevate | | 1 |
| Devonaire Doutrive | 24.3 | Boise State | Wing | 6'5" | 185 | Infinite | | 1 |
| Dexter Dennis Jr. | 24.4 | Texas A&M | Wing | 6'6" | 207 | One Motive | NTX | 1 |
| Đorđe Pažin | 22.2 | Sloboda Užice | Wing | 6'6" | 181 | Life | | 2 |
| Dušan Tanasković | 22.3 | Mladost Zemun | Big | 6'10" | 228 | Excel | | 2 |
| EJ Harkless | 23.4 | UNLV | Combo Guard | 6'3" | 194 | SAGA | | 1 |
| Eral Penn | 24.7 | DePaul | Forward | 6'6 ¼" | 201 | Tropical | | 1 |
| Eric Reed Jr. | 23.4 | Mississippi State | Combo Guard | 6'2" | 190 | Two Points | | 1 |
| Erik Stevenson | 24.2 | West Virginia | Combo Guard | 6'3" | 200 | LIFT | PIT | 1 |
| Felipe Haase | 24.8 | Mercer | Big | 6'9" | 253 | SAI | | 1 |
| Flo Thamba | 24.3 | Baylor | Big | 6'10" | 245 | ADS | | 1 |
| Gerald Liddell | 23.8 | Alabama State | Wing | 6'9" | 215 | Mickeal | NTX | 1 |
| Gideon George | 24.1 | BYU | Forward | 6'6" | 210 | Poneman & Naiditch | | 1 |
| Gus Okafor | 23.9 | Wichita State | Forward | 6'6" | 230 | GoEmpire | | 1 |
| Harrison Butler | 24.4 | Southern Utah | Wing | 6'5" | 220 | Paladin | | 1 |
| Hugo Benitez | 22.4 | Bourg | Lead Guard | 6'2" | 185 | Fusion | | 2 |
| Isaih Moore | 22.8 | Fresno State | Forward | 6'10" | 205 | ACD | NTX | 1 |
| Jalen Jordan | 25.0 | Middle Tennessee | Combo Guard | 6'3" | 160 | Maldonado | | 1 |
| Jamal Bey | 23.8 | Washington | Wing | 6'6" | 200 | Pensack | | 1 |
| Jamarius Burton | 23.2 | Pitt | Combo Guard | 6'4 ½" | 204 | Edge | PIT | 1 |
| Jason George | 22.1 | Chemnitz 99 | Wing | 6'6" | 202 | Life | | 2 |
| Jawaun Daniels | 24.8 | Pioneros de Los Mochis | Wing | 6'7" | 205 | Green | | 4 |
| Joe Bryant Jr. | 23.3 | Norfolk State | Combo Guard | 6'1" | 209 | Epic | GLE, PIT | 1 |
| Joel Ekamba | 22.4 | Brussels | Wing | 6'4 ½" | 185 | Wasserman | | 2 |
| Joel Murray | 23.6 | Long Beach | Lead Guard | 6'0" | 170 | SLASH | | 1 |
| Joey Baker | 22.8 | Michigan | Wing | 6'6" | 201 | Wasserman | | 1 |
| Karl Nicholas | 24.2 | Texas Southern | Forward | 6'9" | 220 | Executive | | 1 |
| Josh Nicholas | 24.8 | Tamis | Combo Guard | 6'3" | 190 | DC | | 4 |
| Jovan Kljajić | 21.8 | Bilbao Basket | Combo Guard | 6'5 ½" | 200 | Tandem | | 2 |
| Jr. Clay | 23.3 | Tennessee State | Lead Guard | 6'0" | 160 | | | 1 |
| Julian Roche | 25.5 | Guelph Nighthawks | Big | 6'11 ¾" | 235 | Slan | | 4 |
| Justin Johnson | 23.9 | UT-RGV | Wing | 6'6" | 185 | One Legacy | | 1 |
| Justin Roberts | 25.1 | Fribourg Olympic | Lead Guard | 5'10" | 170 | Triple Double | | 4 |
| Kareem Queeley | 22.2 | London Lions | Combo Guard | 6'3" | 202 | Romaior | | 2 |
| Kay Bruhnke | 21.9 | medi bayreuth | Wing | 6'9" | 205 | Wasserman | | 2 |
| KeShawn Curry | 24.5 | Köping Stars | Combo Guard | 6'4" | 180 | JCK | | 4 |
| Kevin Samuel | 25.9 | South Alabama | Big | 6'11" | 262 | HHSG | PIT | 1 |
| Khalil Shabazz | 24.6 | San Francisco | Lead Guard | 6'1" | 170 | PNW | | 1 |
| Kihei Clark | 23.4 | Virginia | Lead Guard | 5'9" | 160 | Wasserman | | 1 |
| Kody Stattmann | 23.0 | Brisbane | Wing | 6'7" | 178 | Fastbreak | | 4 |
| Lamar Norman Jr. | 22.9 | Western Michigan | Lead Guard | 6'1" | 175 | | | 1 |
| Latrell Jones | 25.1 | Nicholls | Wing | 6'5 ½" | 176 | | NTX | 1 |
| Logan Johnson | 23.7 | Saint Mary's | Lead Guard | 6'2" | 177 | CAA | | 1 |
| Lovro Gnjidić | 22.2 | Cibona | Wing | 6'6" | 190 | Excel | | 2 |
| Dut Mabor | 21.5 | Parnu | Big | 7'1" | 196 | WME | | 2 |
| Madut Akec | 24.5 | ETHA Engomis | Forward | 6'7" | 205 | ADS | | 4 |
| Makai Ashton-Langford | 24.7 | Boston College | Lead Guard | 6'2" | 185 | Octagon | | 1 |
| Marcus Shaver Jr. | 24.6 | Boise State | Combo Guard | 6'2" | 185 | Potter | | 1 |
| Matej Rudan | 22.3 | Mega Basket | Forward | 6'9" | 205 | Excel | | 2 |
| Matt Eberle | 23.7 | Monthey-Chablais | Wing | 6'5" | Unknown | Keucheyan | | 4 |
| Matthias Tass | 24.2 | Trento | Big | 6'10" | 245 | Octagon | | 4 |
| Mekhi Lairy | 23.8 | Miami (OH) | Lead Guard | 5'8" | 140 | | | 1 |
| Mike Bothwell | 23.4 | Furman | Combo Guard | 6'3" | 188 | Octagon | PIT | 1 |
| Miles Norris | 23.2 | UCSB | Forward | 6'10" | 220 | Equity | | 1 |
| Miller Kopp | 24.6 | Indiana | Forward | 6'7" | 220 | ProMondo | | 1 |
| Miryne Thomas | 24.2 | Kent State | Forward | 6'8" | 190 | DarkHorse | | 1 |
| Mladen Armus | 26.2 | Boise State | Big | 6'10" | 240 | 011 | | 1 |
| Mouhamet Diouf | 21.8 | Reggiana | Forward | 6'9" | 225 | Excel | | 2 |
| Myles Dread | 23.6 | Penn State | Wing | 6'4" | 205 | | | 1 |
| Nana Opoku | 24.3 | Mladost Zemun | Forward | 6'9" | 215 | JCK | | 4 |
| Nate Roberts | 24.3 | Motor City Cruise | Big | 6'11" | 265 | | | 4 |
| Nemanja Popovic | 21.5 | FMP | Forward | 6'8 ½" | 218 | Excel | | 2 |
| Parker Stewart | 25.0 | UT-Martin | Wing | 6'5" | 202 | Perpetual | | 1 |
| Pau Carreño | 21.6 | Sant Antoni | Wing | 6'6" | Unknown | Tandem | | 2 |
| Pavel Zakharov | 22.1 | Tartu Ülikool | Big | 6'10" | 235 | SIG | | 4 |
| Prince Oduro | 24.7 | Korihait | Forward | 6'8" | 250 | Octagon | | 4 |
| Rati Andronikashvili | 22.3 | UCAM Murcia | Lead Guard | 6'4" | 166 | Sportspromotion | | 4 |
| Ryan Davis | 23.4 | Landstede Hammers | Big | 6'8" | 250 | Edge | | 4 |
| Sam Iorio | 24.8 | Niagara | Forward | 6'6" | 230 | One Motive | | 1 |
| Sam Sessoms | 23.5 | Coppin State | Lead Guard | 6'0" | 188 | Potter | | 1 |
| Samuel Chaput | 24.4 | Montreal Alliance | Lead Guard | 6'0" | 185 | United | | 4 |
| Sasha Sukhanov | 24.2 | Fraser Valley Bandits | Big | 6'11" | 220 | | | 4 |
| Sean McNeil | 24.8 | Ohio State | Wing | 6'3" | 210 | Edge | | 1 |
| Siriman Kanoute | 21.7 | Nancy Basket | Lead Guard | 5'9" | Unknown | Ak | | 2 |
| Sitraka Raharimanantoanina | 22.4 | Espoirs Chalon | Forward | 6'10" | 212 | Fidesport | | 2 |
| Taeshon Cherry | 23.5 | Grand Canyon | Forward | 6'8" | 210 | Potter | | 1 |
| Takal Molson | 24.6 | James Madison | Wing | 6'5" | 205 | Overtime | | 1 |
| Tanner Groves | 24.1 | Oklahoma | Forward | 6'10" | 235 | ADS | | 1 |
| Tariq Silver | 24.8 | AS Soleuvre | Wing | 6'5" | 200 | | | 4 |
| Terrence Lewis | 24.6 | Grambling | Wing | 6'6" | 198 | GIG | | 1 |
| Teyvion Kirk | 24.3 | Caballeros de Culiacan | Wing | 6'4" | 185 | JCK | | 4 |
| Theo Akwuba | 23.2 | Ole Miss | Big | 6'11" | 225 | Give & Go | | 1 |
| Ty Rowell | 24.4 | Fraser Valley Bandits | Lead Guard | 6'2" | 185 | | | 4 |
| Tyler Harris | 23.7 | South Florida | Lead Guard | 5'9" | 150 | Rize | | 1 |
| Tyrell Carroll | 23.1 | Vilpas | Lead Guard | 5'11" | 160 | Brightside | | 4 |
| Vinicius da Silva | 22.2 | Sant Antoni | Big | 6'11 ¾" | 210 | Baltic | | 2 |
| Xavier Castañeda | 23.2 | Akron | Lead Guard | 6'1" | 188 | Wasserman | | 1 |
| Spencer Rodgers | 23.3 | Kennesaw State | Combo Guard | 6'4" | 188 | EZ | | 1 |
| Shaquan Jules | 23.7 | Radford | Forward | 6'7" | 235 | JCK | | 1 |
| Zach Scott | 23.7 | McNeese | Combo Guard | 6'3" | 178 | | NTX | 1 |
| Efe Odigie | 23.5 | SMU | Big | 6'8" | 264 | | NTX | 1 |
| Boogie Anderson | 23.5 | SE Louisiana | Combo Guard | 6'3" | 200 | | NTX | 1 |
| Reggie Chaney | 23.8 | Houston | Forward | 6'7" | 217 | Tropical | NTX | 1 |
| Mikell Cooper | 23.5 | Purdue-NW | Lead Guard | 5'11" | 166 | Mickeal | NTX | 1 |
| Nelly Cummings | 24.5 | Pitt | Lead Guard | 6'0 ½" | 195 | JCK | NTX | 1 |
| Markise Davis | 23.1 | Arkansas State | Forward | 6'7" | 198 | One Motive | NTX | 1 |
| Marquis Godwin | 25.0 | Hampton | Wing | 6'5" | 191 | | NTX | 1 |
| Everette Hammond | 24.1 | UMass-Lowell | Combo Guard | 6'3" | 180 | | NTX | 1 |
| Kong Kong | Unknown | Kentucky State | Forward | 6'6" | 190 | RLA | NTX | 1 |
| Ricky Lindo Jr. | 22.7 | George Washington | Forward | 6'8" | 220 | Imperative | NTX | 1 |
| Jalen Moore | 23.9 | Oakland | Lead Guard | 6'0 ½" | 159 | Mickeal | NTX | 1 |
| Desi Sills | 24.5 | Kansas State | Combo Guard | 6'1" | 188 | JCK | NTX | 1 |
| Cameron Smith | 23.5 | Cal State Bakersfield | Forward | 6'5 ½" | 216 | | NTX | 1 |
| Sage Tolbert III | 23.9 | San José State | Forward | 6'7" | 214 | GoEmpire | NTX | 1 |
| Milos Dugalić | 23.5 | Illinois Tech | Forward | 6'9" | 205 | EZ | | 1 |
| Seneca Knight | 23.2 | Illinois State | Wing | 6'6" | 225 | JCK | | 1 |
| Cam Holden | 23.5 | Towson | Combo Guard | 6'5" | 200 | Stanley | | 1 |
| Vincent Valerio-Bodon | 22.1 | Sopron | Forward | 6'9 ½" | 200 | NEXT | | 2 |
| Jordan Doss | 24.6 | Ginásio Olhanense | Wing | 6'5" | 190 | MOL | | 4 |
| James Rojas | 24.0 | Wichita State | Forward | 6'7" | 223 | Tropical | | 1 |